Brand strategy is all about challenging your thinking.
You can't develop good brand strategy in a vacuum. You need someone to challenge your thinking and improve your processes.
As a brand strategist I'm passionate about helping other creatives and marketeers to build better, more effective brands.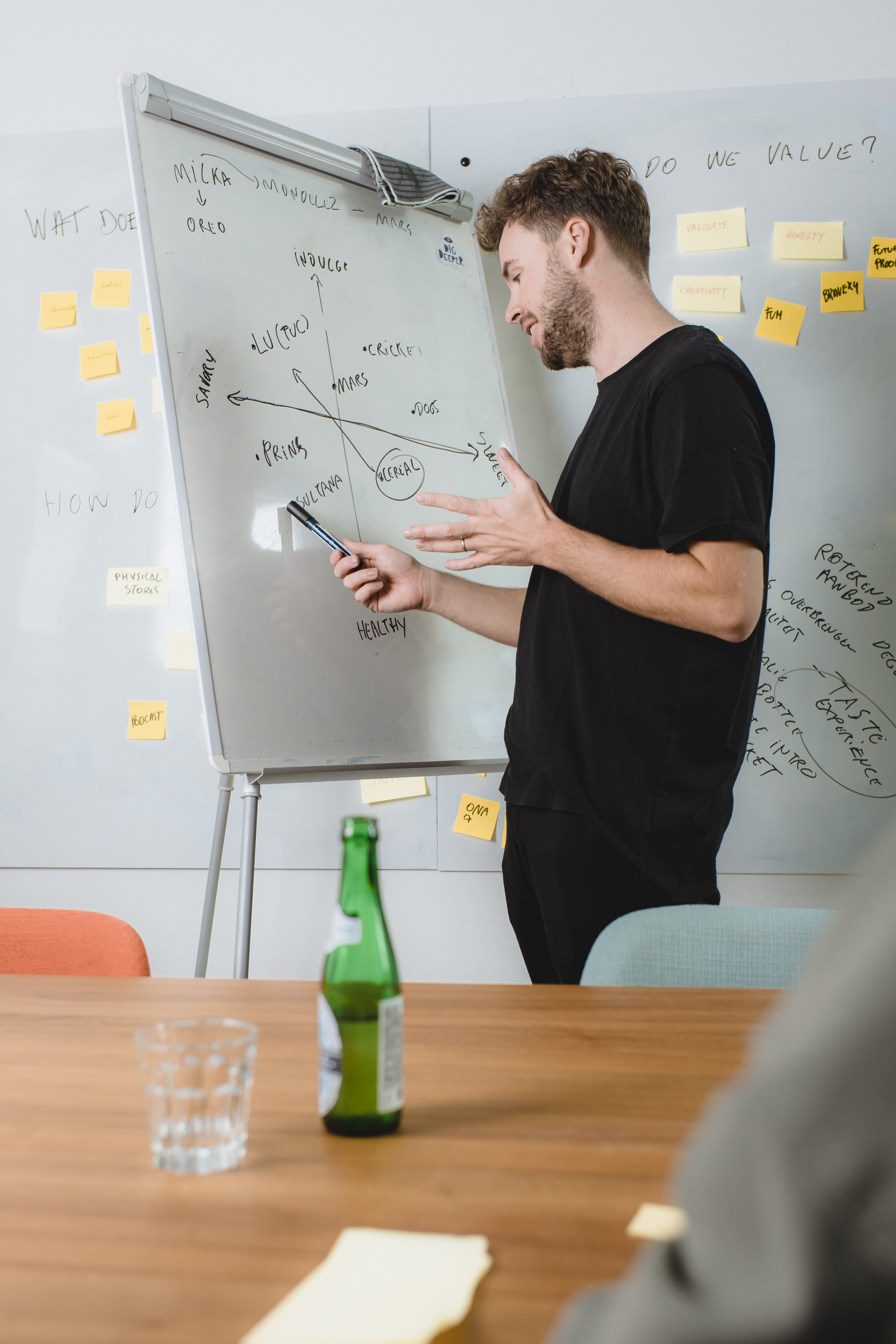 Why work with me?
With more than a decade of experience in brand design and strategy, Stef Hamerlinck has built up a deep and broad knowledge of what it means to build brands.
In his day-to-day job, he works as a brand strategist for his own studio with both global brands and startups.
His podcast and blog called 'Let's talk branding' is an exploration of all things 'brand'. It features weekly interviews with industry leaders such as Byron Sharp, Phil Barden, and many more experts.
Stef has an outspoken voice in the branding industry, with appearances on 'Thefutur', 'Just branding' and many more. 
Your intake form has been submitted. Check your email for a copy of your responses. If you're accepted, you'll receive an email with a link to checkout.
Frequently Asked Questions
Can I get a refund if I'm unhappy with my purchase?
If you are unsatisfied with your coaching, reach out to us to see if your purchase is eligible for a refund.
How do I schedule my appointment?
Upon purchasing coaching, you'll receive further instructions on how to book a time for your appointment.
Can I purchase coaching more than once?
Absolutely! If you find yourself in need of coaching more than once, simply purchase the coaching again.
Do I need to prepare a session?
You don't have to, but the more specific the questions, the more specific the answers will be. I am trained in getting to the 'gist' of the problem so if you have a vague sense of your challenge, that's okay.